WBUR – As triple-digit heat sets in, Phoenix races to address downtown homeless encampment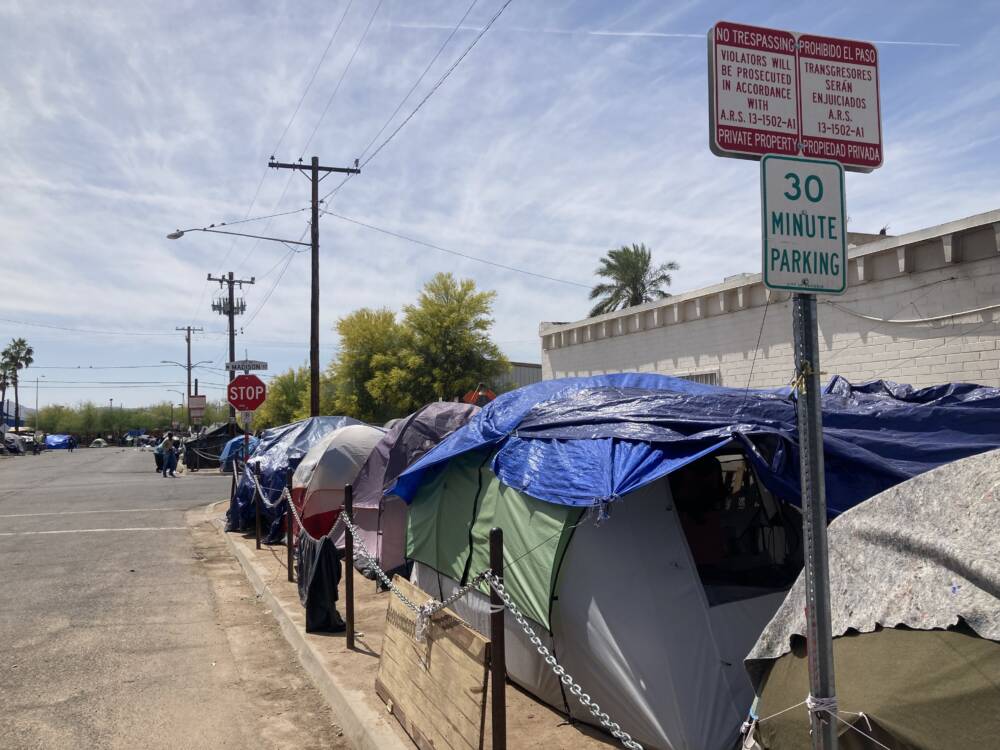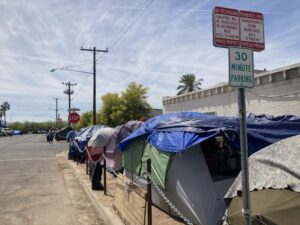 Over the past several years, a large encampment of people living on the streets in the city of Phoenix has ballooned into a crisis.
At times, up to 1,000 people have erected tents and tarps in a neighborhood between the copper dome of the state capitol and the shimmering office towers of downtown.
The makeshift camp is known locally as "the Zone." It's at the center of multiple lawsuits and has become a symbol of a growing problem across the United States. According to data released this week, homelessness in Metro Phoenix is up 46% since 2019 — the increase is a product of sky-high housing prices and the lingering economic consequences of the coronavirus pandemic.
Click here to view full article