Meet Jennifer & Adam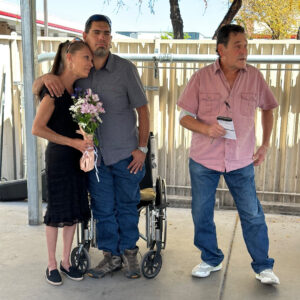 Love often finds its way into our lives in the most unsuspecting places: at a store, at school or at a friend's birthday party. Love – and later marriage – also found its way to Jennifer and Adam, two patients at Circle the City's Midtown Medical Respite Center.
Both individuals were facing homelessness, health challenges, and difficult life circumstances. While receiving respite care, Jennifer and Adam became friends and found that by supporting one another, they were lifted and aided in their many challenges.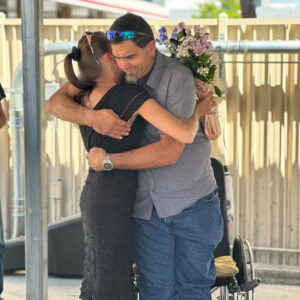 Their friendship would grow into love and later blossomed one day with a wedding ceremony that was ordained by a fellow patient who officiated the services at one of our facilities. Vows were exchanged, tears were shed and a new life adventure began for the newlywed couple.
Soon, Jennifer found employment and was able to leave the respite center. Adam needed some care and surgery before they were reunited. While the adage, "happily ever after," means many things for different people, Jennifer and Adam have found their own unique meaning of what "ever after" means for them.