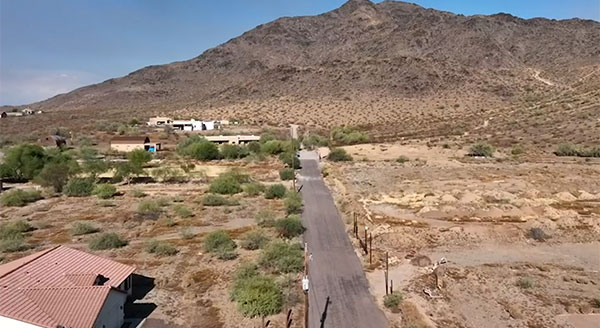 On an isolated street a few steps from the looming, cactus-peppered slopes of South Mountain, there was nowhere to hide from the heat. It was one o'clock on a Thursday in July 2022, and temperatures had already climbed to around 109 degrees. The sun scorched the surface of the road, sending waves of heat up into the stagnant air.
And Stephan Goodwin was walking right through it.
Goodwin, a 33-year-old with schizophrenia, was heavyset with a bald head that had already begun to blister from the sun's rays. Two days earlier, he had left the home he shared with his girlfriend and her father, carrying a gallon of water and a drawstring bag with some clothes, a pillow, deodorant and two guns. Now, the jug of water was empty, the last drops evaporating in the midday sun. He had taken off his shirt, perhaps in a misguided attempt to stay cool.
He took a step forward, then back. His feet seemed to catch on each other. On either side of the road, sprawling suburban homes sat quietly behind fences, their air conditioners humming.
A local real estate agent, who spoke on the condition of anonymity, saw him from her car as she drove around the neighborhood searching for her cat. "Hey, do you need help?" she recalled asking.
As she watched, Stephan turned, slowly, stiffly, as though his limbs hung on strings. His eyes didn't register her presence. Then he turned away and kept walking, toward the mountainside with its cactuses standing at attention.