ABCNews.net: Phoenix is trying everything to provide relief in America's hottest city, from reflective road paint to IVs on ice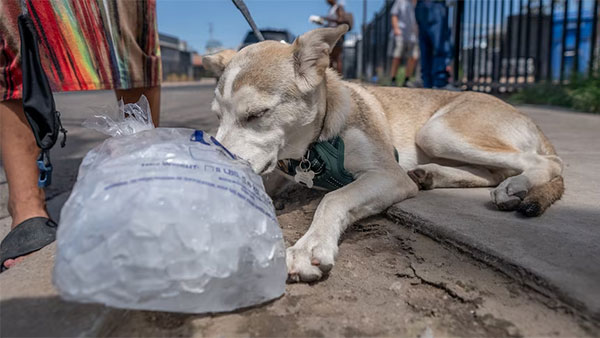 Things aren't always quite as they seem in Phoenix as the US city endures another sweltering day.
Take the articulated bus parked up in the area of town known as The Zone, a homeless encampment.
Veteran driver Lori Jimenez, who loves her job so much she calls herself "da bus gal", is sitting alert in the front seat with her high-vis vest on, but neither she nor the bus are going anywhere.
The air-conditioned vehicle is serving instead as a mobile cooling centre, a place where people can come and escape the city's punishing temperatures during the hottest hours of the day. At least, for a little while.
"Come on in, get some water, get some ice," Lori calls out to those who tentatively approach the front door.
Phoenix has just ended a record-breaking streak of 31 consecutive days where the highest temperature has topped 43.3 degrees Celsius.
Early last week it dropped slightly to a mere 42C before shooting right back up to hit the mid-40s by the week's end.
With temperatures soaring, shielding the city's most vulnerable citizens from the worst impacts of extreme heat has become an ongoing battle.
"Yeah, it's insanely hot," said Kayla Henderson, who's using the cooling bus for the first time.
She's been sleeping rough but is here more for her dog, Problem, than herself.
Problem's been her "best friend" since she got her as a puppy.
"She's like a snow dog, so she can't cope with the heat at all," she said.
"That's why I carry around ice. It is kind of expensive, but I've got to keep her cool … because she didn't ask to be brought into this heat."