New York Times: Phoenix's Month in Hell: 31 Days of Extreme Heat Tests the City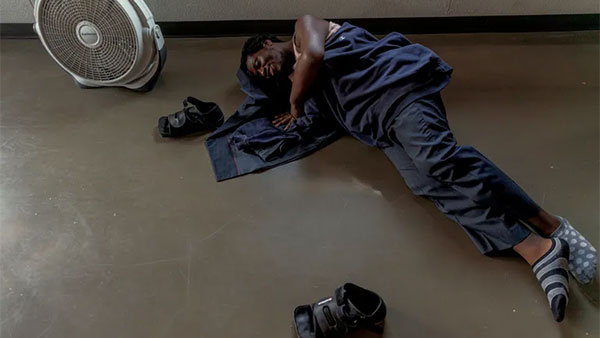 By JACK HEALY
The New York Times
PHOENIX — Patients with heatstroke and burns from the asphalt are swamping hospitals. Air conditioners are breaking down at homeless shelters. The medical examiner's office is deploying trailer-sized coolers to store bodies, for the first time since the early days of COVID-19.
For 31 straight days — from the last day of June through Sunday, the second-to-last day of July — Phoenix has hit at least 110 degrees, not merely breaking its 18-day record in 1974, but setting a significant new one. The city smashed through another record last week, racking up the most 115-degree days ever in a calendar year, part of a global heat wave that made July Earth's hottest month on record.
This has been Phoenix's July in hell — an entire month of merciless heat that has ground down people's health and patience in the city of 1.6 million, while also straining a regionwide campaign to protect homeless people and older residents who are most vulnerable.
"I'm so sick of this," Rae Hicks, 45, said this past week as she sat with her 7-year-old son on the floor of a clammy cooling center in Tempe, their suitcases clustered around them.
It was 118 degrees outside, and they had nowhere to stay after the center closed down that evening, like thousands of other people around Phoenix left homeless by rising rents and a resurgence of evictions. The record heat has made their summer a desperate game of survival — bouncing between libraries, supermarkets and relief centers during the day, and sleeping in motels, cars or shelter beds at night to avoid the scorching streets.
Click here to read the NYT article (requires subscription)
Click here to read the republished article on Seattle Times