Daily Independent: Health care providers offer free help for homeless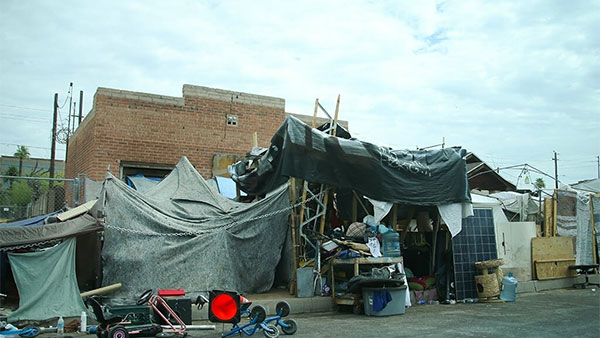 Care not limited to urgent needs
Earlier this year, the Maricopa County Office of the Medical Examiner released a grim statistic: 732 people died while homeless in 2022, a 42% increase from 2021.
Valley health care providers who serve the homeless population agree that summer months are especially dangerous for those without shelter. But they add that chronic medical conditions and drug use contribute to the alarming increase in deaths among those experiencing homelessness.
Dr. Mark Bueno, outreach medical director for Circle the City, said he treats a lot of burns and dehydration cases, especially in July.
"We tend to see a lot of exacerbation related to heat if our patients don't have adequate shoes or they're just going out shoeless," Bueno said. "They tend to develop burns, so we offer wound care for our patients."
He said he also treats severe dehydration that manifests in what he called acute kidney injury.
"We see a lot of that, especially if the patient has underlying heart failure or any other disease that requires diuretics," Bueno said.