AP News: Across the US Southwest, people in desert cities like Phoenix are enduring an extreme heat wave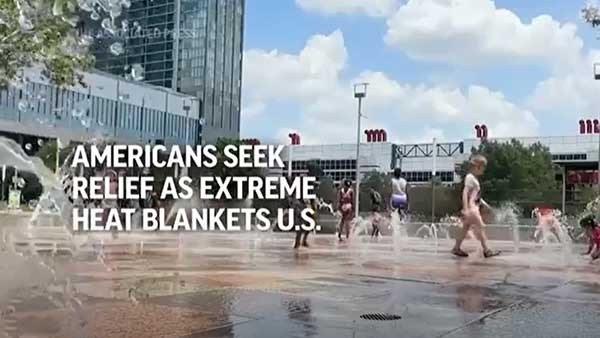 PHOENIX (AP) — Even Southwestern desert residents accustomed to scorching summers are feeling the grip of an extreme heat wave smacking Arizona, Nevada, New Mexico and Southern California this week with 100-degree-plus temps and excessive heat warnings.
To add insult to injury, the region has been left high and dry with no monsoon activity, which can help offset the blazing temperatures. In Arizona, the monsoon season officially begins June 15 and can bring powerful storms with high winds, lightning and heavy bursts of rain.
The heat has made parts of Phoenix feel like a ghost town. Sunset concerts were canceled, and covered restaurant patios equipped with cooling misters sit empty.
On Monday, Martin Brown and his black Labrador, Sammy, escaped the heat in Phoenix by going to the lobby of Circle the City, an air-conditioned walk-in health clinic for homeless people that is also a designated hydration station. Anyone can come in to sit, to get bottled water, and to find snacks like a burrito or ramen.
"We're homeless, so we don't have a choice. Well, we have a choice: We can sit at the park and swelter in the heat, but no thank you. This is much better," Brown said.