CNN: A huge homeless camp will be cleared after neighbors sued. What happens to its vulnerable residents is an open question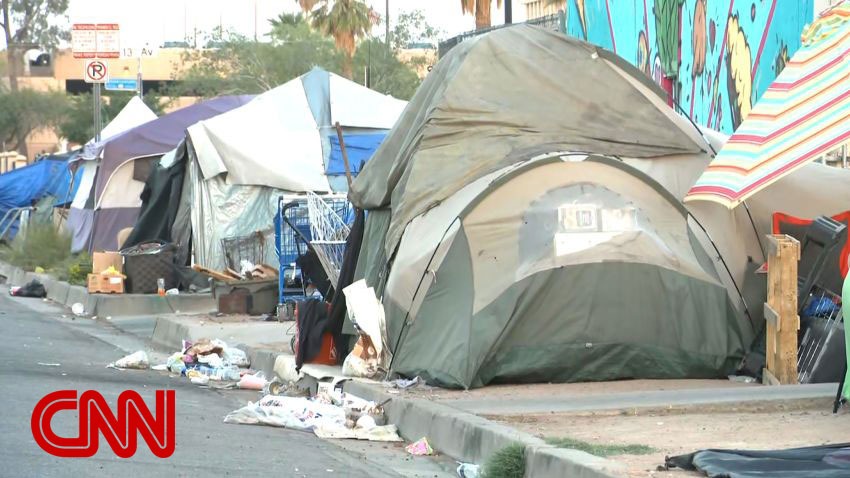 [vc_row][vc_column][vc_column_text]
Phoenix
CNN
—  The young widow watched as the helpers wended through the Zone at sunrise, offering what they could: water, a bus ticket or a shelter bed – if one was open.
Standing beside her tent, Rayann Denny sized up the sprawling camp of 900 or so people improvised along sidewalks in downtown Phoenix:
"It's a whole nother world."
The soft-spoken 37-year-old ended up homeless last year after her husband died and she couldn't pay the bills alone. This camp, she said, can be "a lot of drama," with flares of violence. But Denny won't stay in a shelter, with its rules and a curfew, as she relies on drugs to get through her days.
"I just try to keep myself high," she said, "so I don't have to deal with the pain."
Her home base here, though – however scant – soon will vanish.
View full article here[/vc_column_text][/vc_column][/vc_row]