KJZZ – Circle the City providers seeing more homeless older adults with memory loss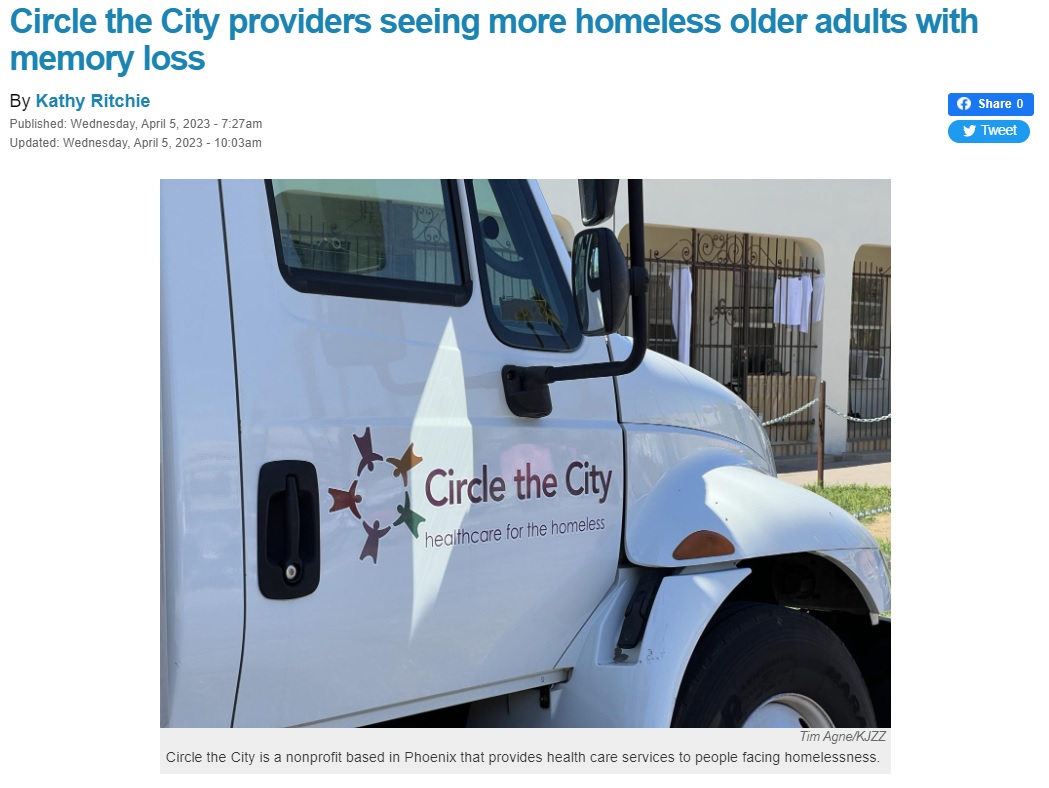 More and more older adults — we're talking people 55 and older — are becoming homeless, in some cases for the very first time. The experiences can be frightening, especially when the individual suffers from memory loss.
Dr. Yvonne Patterson is the outpatient medical director with Circle the City, which provides health care to the homeless. She says she and her colleagues are seeing an increase in patients with dementia-like symptoms.
"Somebody who has dementia may forget what medications they are taking. They may have trouble remembering appointments," she said.