12News – Hidden Homeless: Resources are scarce for pregnant women living on Arizona's streets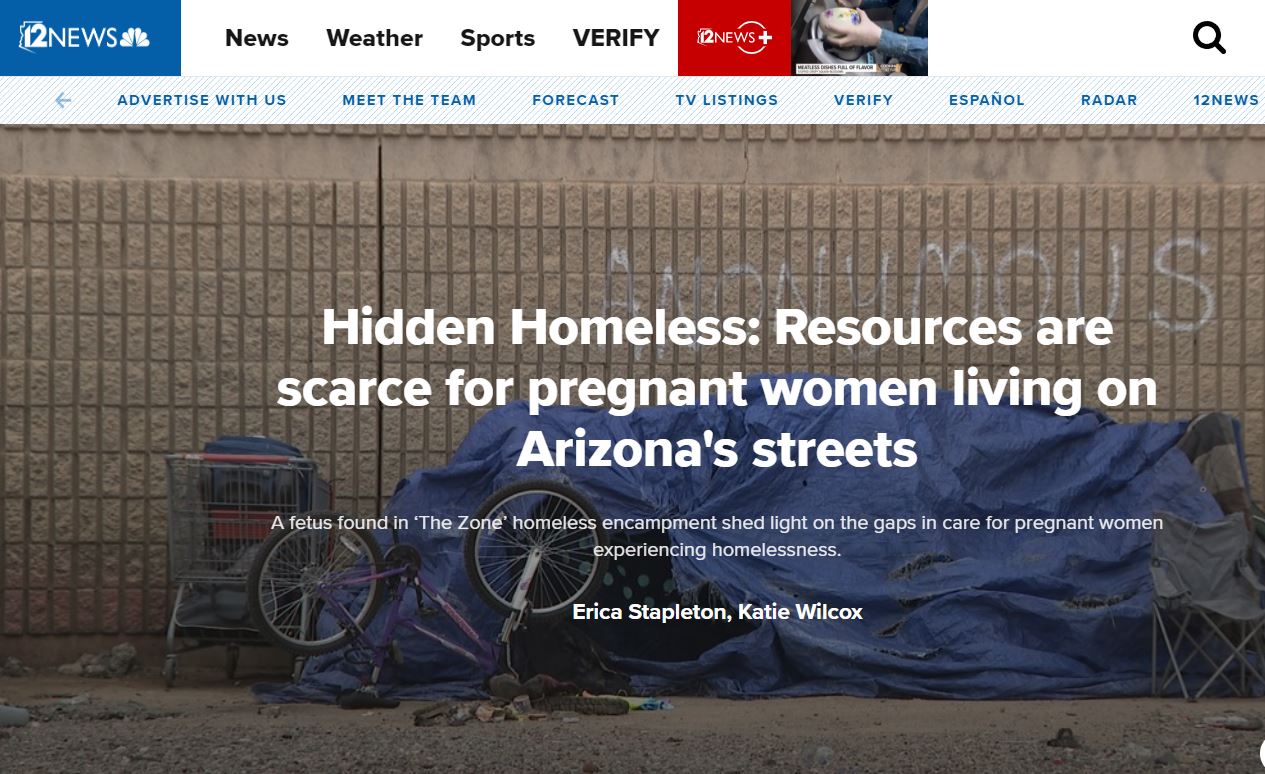 Pregnant woman struggles to find shelter while living in an SUV
The white Chevy SUV blends in with the other cars in the parking lot.  If you're just walking or driving by, you'd probably never realize that two people were calling the vehicle home.
"This is the very first time for me to ever be in this situation," said Jane, who shared she'd been homeless for less than a year.
12News changed her name due to her circumstances.
"It's hard," she detailed.
"It's cold," her partner added.
"Yes," Jane continued. "Cold now. And we really don't like to turn it on – the heater – because it runs out the gas and then we're going to be stuck without gas. So it's hard. It's been really cold at night, actually."