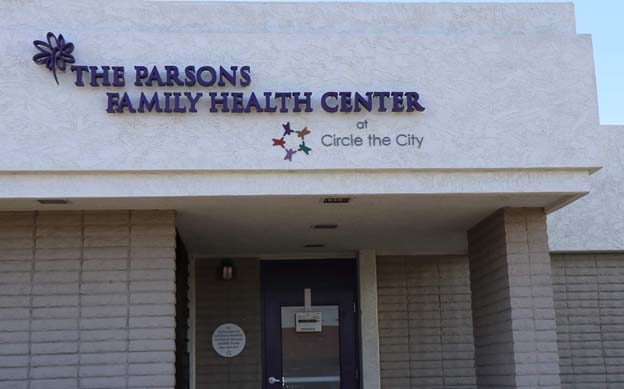 Circle the City has received a $500,000 grant from The Bob & Renee Parsons Foundation to help sustain and expand its mission of providing compassionate, high-quality healthcare to men, women and children facing homelessness. The gift kicks off Circle the City's Year of Transformation campaign which is aimed at driving growth amidst a rapidly changing healthcare environment. The campaign will provide funding for both the existing array of services offered at Circle the City, as well as several new initiatives slated for the coming year.
"Every person deserves to be treated with dignity during their time of need," said American entrepreneur and philanthropist Bob Parsons. "Circle the City offers patients respect and compassion – two things that go a long way in changing someone's life."
The Bob & Renee Parsons Foundation has a history of backing Circle the City's efforts to fill critical gaps in healthcare for individuals facing homelessness, and this recent grant brings The Foundation's total support to $3 million. A 2015 gift helped fund construction and launch of The Parsons Family Health Center, an innovative family health clinic that provides primary care, integrative behavioral health services, case management and substance abuse intervention to homeless individuals. This community health program also hosts a two exam-room mobile medical clinic that carries Circle the City's outreach efforts throughout Maricopa County.